Read the reviews
4.9 out of 5 stars (based on 155 reviews)
Booster win rate was fantastic
Fast, simple no complications
Legit 5*
Got what I paid for and super happy with results
Fast service and cheap prices
Order done in the same day and booster lost 0 games on my account
Will definitely use again if I need it
Helpful, friendly and professional. All boosters and help staff have been amazing. Will definitely use again if I need it
++ service recommended
Fast doing my order and MVP all games
About Valorant Boosting
What is Valorant Ranked Boosting?
Valorant's ranked game mode is one of the most challenging and competitive game modes in the world. The ranked mode has different ranked tiers from Iron to Radiant badges. The badge the level, the harder your opponents in game are, and it is expected for you to grind more and more every ranked tier. You can obtain different rewards and seasonal achievements for each rank you've achieved. The ranked que is the most popular method of playing Valorant. It is also the most frustrating and unpredictable way of playing Valorant unless you have reached a level where the randomness is very low. New players and fresh accounts by their nature rely a lot more on luck than games which are played in higher tiers.
How does Valorant boosting work?
It comes as no surprise that the only method to farm badges in Valorant is to win the games, which will improve your position on the ladder overall. However, it is not always possible to do, especially if you don't have a good team that plays well with you or if your squad members aren't very educated at Valorant's game loop. This is where Valboosting comes in. With the help of our skilled boosters, you can quickly advance to the desired position.  You will be perfectly satisfied and able to participate in ranked leagues where games really matter.
1.
Lock in Your Request

Input your current and aimed-for ranks along with your server location, and conclude the payment process.
2.
Expert Selection

Our team will diligently select a proficient booster from your location, matching your preferred playing schedule and characteristics, to push your account to the desired rank.
3.
Enjoy Your Superior Rank

Step into a more enjoyable gameplay experience and unlock new in-game rewards with your higher rank. Additionally, you can now enjoy the privilege of VIP pricing for your subsequent ranking purchase.
What are Valorant ranks?
If you've been playing Valorant for some time, you'll be able to be placed in a ranked system. It's a method of precisely determining your rank and expertise in games in order to place you into a grouping where you are most comfortable. In order for the ranked system to put you into an appropriate ranked division, you need to spend hundreds of hours of grinding through various matches with different attitudes, skill levels and mindsets. The ranks are: Iron, Bronze, Silver, Gold, Platinum, Diamond, Ascendant, Immortal, and Radiant.  Each rank has three levels, with Radiant being the exception. The better your rank, the higher the number and rewards.
What are the requirements for Valorant ranked boosting?
Inexperienced Agents cannot be put into combat. You must have an Account Level of 20 or above to enter Competitive Mode. You may still participate in Competitive if you played at least one ranked match before to Episode 4 and your account level is below 20. It takes little to no time to complete the levels required to start the grinding process of ranking your account through low tiers.
How do I buy Valorant Boosting?
Choose your current Valorant ranked position and your desired position
Insert accurate info with the payment
Within an hour your account will already be in progress towards your goal rank
After the estimated time given to you, the process is completed
Enjoy your new rank and a more fun game
Why do Valorant players love Valboosting.com?
Whether you're a new player looking to avoid the early ranked stages grind or an experienced veteran who has run into an unfortunate streak of losses which have detoriated the quality of games, we're always the most efficient and effective solution to solve your ranked problems. We are a highly specialized team who play Valorant every day just like you and speak your language – we know what's important for every Valorant player and their account. Your experience with Valboosting will always be swift, with starting times rounding at less than an hour. You do not need to register on our website to receive the highest quality of service. We always honor your preferences and welcome you back with future purchase discounts.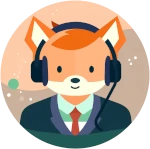 Got any questions? Looking for the best price?Contact us via live chat in the cornerWe're online 24/7