Read the reviews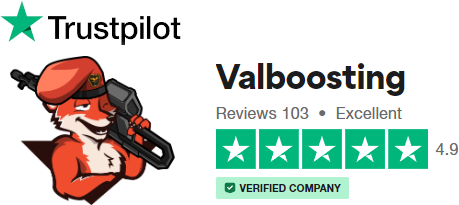 4.9 out of 5 stars (based on 36 reviews)
Was fun to play with a radiant
Games felt so easy when you have someone that knows what's he's doing, booster was nice and very polite
did it all professionally!
Great price and great people, been super helpful and did it all professionally!
Excellent service
Excellent service, super professional, frags out like a pro player! Really nice guy too! A++
excelente duo game options
booster was super nice and was doing great all games and winning them with me
Good games win win
Awesome games had a lot of funn
About Duo League Boosting
What's the difference between duo boosting and duo league boosting?
While duo boosting is based on per games and has an unpredictable but still an extremely high win rate; this option is for guaranteed results. If you buy duo league boosting, we will play with you until you have reached the elo which you desire! While it does cost more, your end result is exactly where you want it to be.
How often can I play duo with my booster?
Our boosters are professionals who play League for living, meaning that their availability is often from 12 to 16 hours per day! Our schedules are flexible and we have boosters from every time-zone with different availabilities. When you wish to play is completely up to you and every problem can be solved with ease! Try us out – we will guarantee your satisfaction!
5 Years of Experience

24/7 Live Chat

Money-back Insurance

Players from your Country