Read the reviews
5 out of 5 stars (based on 26 reviews)
Reliable service here
Very satisfied with all process
What a good booster I had
Good and super friendly booster
Good and super friendly booster
Legit on what they do
Legit on what they do loved the service
About Duo Boost
What's the difference between duo boosting and duo win boosting?
Both services aim to elevate players in the competitive ladder, while Valorant Boosting typically zeroes in on achieving a specific rank, Valorant Duo Win Boosting seeks to secure a specific number of wins. The latter is ideal if you're only a handful of wins away from a coveted rank.
What is duo win boosting standard win rate?
Achieving a high win rate is the very essence of duo win boosting. A reputable service should maintain a win rate upwards of 70% in most ranks. This percentage may slightly fluctuate depending on the rank and the competition encountered.
How many wins per day can I get?
This varies based on your booster's availability and the package you opt for. It's uncommon to secure multiple wins in a day if you're committed and have an expert by your side.
Why choose our duo win boosting option?
When you opt for our duo boost, you'll play side by side with a Radiant-level player tailored to your account's elo. Not only do you benefit from the wins, but also the learning experience, as you're exposed to advanced strategies in real-time. Plus, our service operates on a net win basis, ensuring you get the value you paid for.
How does LoL Boosting work?
Input your current and aimed-for ranks along with your server location, and conclude the payment process.
Our team will diligently select a proficient booster from your location, matching your preferred playing schedule and characteristics, to push your account to the desired rank.
3.
Enjoy Your Superior Rank
Step into a more enjoyable gameplay experience and unlock new in-game rewards with your higher rank. Additionally, you can now enjoy the privilege of VIP pricing for your subsequent ranking purchase.
What is the highest rank that can be duo win boosted in Valorant?
The potential is limitless. With a skilled partner, you can aim for even the most elite ranks, including Radiant. However, the journey's difficulty might increase as you climb higher.
Is Valorant Duo Win Boosting the same as Duo carrying?
Yes, both are allowed and increase your rank. While both involve partnering with a skilled player, 'carrying' often implies one player doing the heavy lifting. Duo win boosting, on the other hand, focuses on collaboration and learning together with a booster.
How effective is Valorant Duo Win Boosting?
Very effective! Your MMR (Match Making Rating) in Valorant hinges on your ability to secure wins. Boosting can significantly amplify your MMR, split between Encounter MMR and Win/Loss MMR. But remember, duo win boosting offers more than just wins; it's a holistic experience that nurtures growth.
Duo win boosting in Valorant isn't just about surging through ranks. It's a journey of growth, learning, and understanding the game's intricacies. By teaming up with a professional booster from Valboosting, you're setting the stage for both immediate achievements and long-term gaming prowess.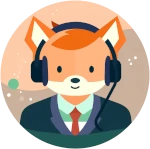 Got any questions? Looking for the best price?Contact us via live chat in the cornerWe're online 24/7