Read the reviews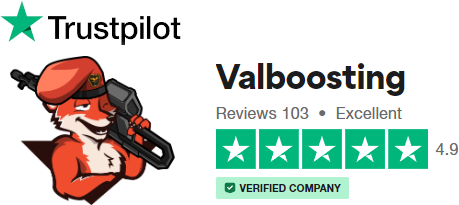 5 out of 5 stars (based on 17 reviews)
great experience
Time efficient. reliable service. great experience
Perfect
It was started in 30m and was done in 7hours. Perfect
AWESOME
It went to a place where the booster was destroying everyone and games felt like 5 vs 1 lol great experience I'll come back again
5*
my favorite website to do my valorant orders
Very good
did a few duoq games on high dia , can even carry games alone as a support. Recommended, desu
About Duo Boost
Why choose our duo boosting option
Buying our duo boost will allow you to play side by side on your team with a Challenger player in your account's elo. If you buy duo boosting per game option, we will play until all of your games have been exhausted. While we don't guarantee a win with this option, we have the best duo boosting win rates compared to any other service!
How effective is our duo boosting
Players are surprised to find out that duo boosting does not cost more than pay per win boosting. This is because we want to encourage players to take part in this journey together with us. Our boosters are active every single day, so order your boost right now and we'll get you right into a game. Purchase 3 to 20 games right now at an incredibly cheap price and take part in your own journey to a higher rank. We have an average win rate of 90% when duo boosting. Don't hesitate to order today!
5 Years of Experience

24/7 Live Chat

Money-back Insurance

Players from your Country