Read the reviews
5 out of 5 stars (based on 38 reviews)
bought 3 wins
got 3 wins to get my account to immortal, booster won all games and I got my rank =D
Got my wins
Wins done super fast, my booster was insane gotta say gg wp
++
first of all I must say that I was kinda afraid of purchasing a boost order, but valboosting answered all my questions and they did my order with 100% win rate I only have to thank them and props for all
About Pay per win
What's the difference between Valorant Boosting and Valorant Win Boosting?
While both services aim to help players climb the competitive ladder, there's a subtle difference. Valorant Boosting typically focuses on achieving a specific rank or tier. On the other hand, Valorant Win Boosting is more about securing a set number of wins, regardless of rank. It's perfect for those who might just be a few wins away from their next rank.
When should I get Valorant Win Boosting?
You might consider win boosting when you're close to ranking up or when you feel stuck in a particular rank and need that little push. It can also be useful when trying to complete specific challenges that require wins.
How does Valorant Win Boosting work?
Win boosting operates on a net win principle. For example, if a booster achieves 10 victories and endures 2 losses, it counts as 8 net wins. So, when you purchase a win boosting service, you're essentially buying these net wins. The emphasis is on the wins rather than the rank.
Input your current and aimed-for ranks along with your server location, and conclude the payment process.
Our team will diligently select a proficient booster from your location, matching your preferred playing schedule and characteristics, to push your account to the desired rank.
3.
Enjoy Your Superior Rank
Step into a more enjoyable gameplay experience and unlock new in-game rewards with your higher rank. Additionally, you can now enjoy the privilege of VIP pricing for your subsequent ranking purchase.
Does Valorant Win Boosting help me increase my MMR?
Absolutely! Your Match Making Rating (MMR) in Valorant is a reflection of your skill and ability to win games. As you secure more wins through boosting, your MMR increases. Valorant's MMR system is bifurcated into two categories: Encounter MMR and Win/Loss MMR.
What is the standard Valorant Win Boosting win rate?
The actual win rate can vary based on the the boosters themselves. At Valboosting, our a competent and reputable boosters normally maintain a high win rate, frequently exceeding 80%.
Whether you're a newbie aiming to bypass the initial grinding or a seasoned player hit by a streak of bad luck, Valorant Win Boosting provides an awesome solution. With prompt services, no registration hassles, and lucrative future purchase discounts, it's a no brainer for anyone serious about their Valorant journey.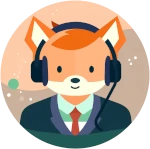 Got any questions? Looking for the best price?Contact us via live chat in the cornerWe're online 24/7